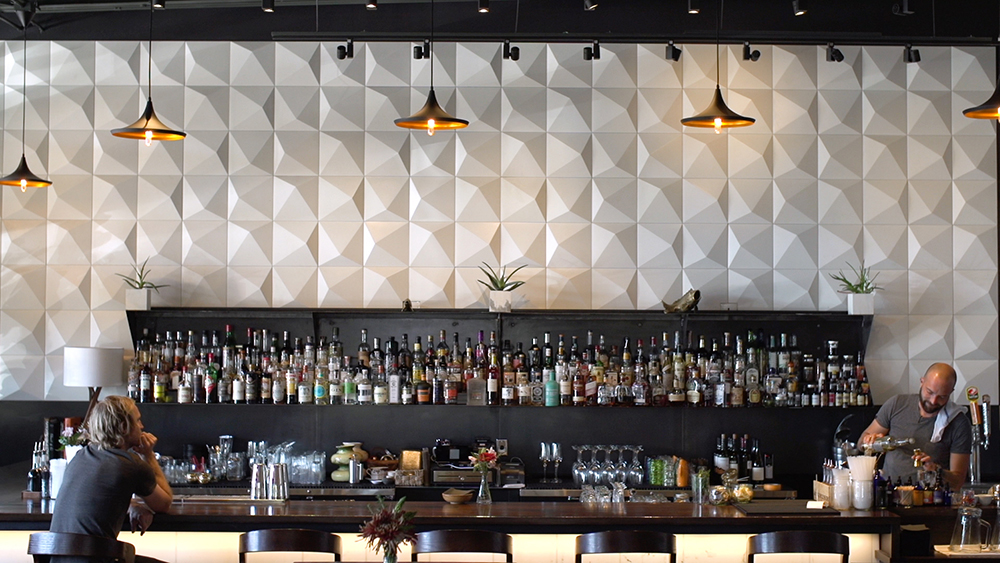 Matt of Rain Made Design knew he wanted to document some installations of his custom designed Indian Fig Tile. We decided on 3 locations and planned for a day of filming. Based on a technical visit of our 3 locations, loose shot lists were compiled. We scheduled our 3 sites and worked with a light gear set so we could move quickly and improvise along the way. Having beautiful subjects and fantastic natural lighting also helped make things easier. Due to time restrictions, we knew we couldn't over-shoot any one location, so we roughed in our vision of the edit along the way.
We also knew our vignettes would be most effective being kept as short as possible. Long enough to convey some vital product information, while also creating a visual narrative. We see the cycle of a busy cafe, peek in on a serene morning and catch an afternoon cocktail; each story intending to address a unique consumer demographic.
When we were done, we were left with 3 precise pieces but despite our best attempts also had several quality unused shots. The cutting room floor is a cruel mistress but in this case she turned out to be quite generous. Much like any hunter worth his salt, we used every part of the capture. With a little bit of post, we are able to turn the cutting room floor scraps into high quality social media content. Initially uploaded to Instagram, these clips can then make their way to Facebook or even Twitter.
With these clips in our arsenal, we can now also develop what is called a tent-pole campaign. The basic premise of which is to tease the upcoming release of media with preliminary content and then to call back to the main event with similar posts after the release. You build anticipation and expectations, you present your messaging and then you reinforce your impressions.
So the next time you're upset your favorite shot didn't make the cut, know that a second life is just a few clicks away.