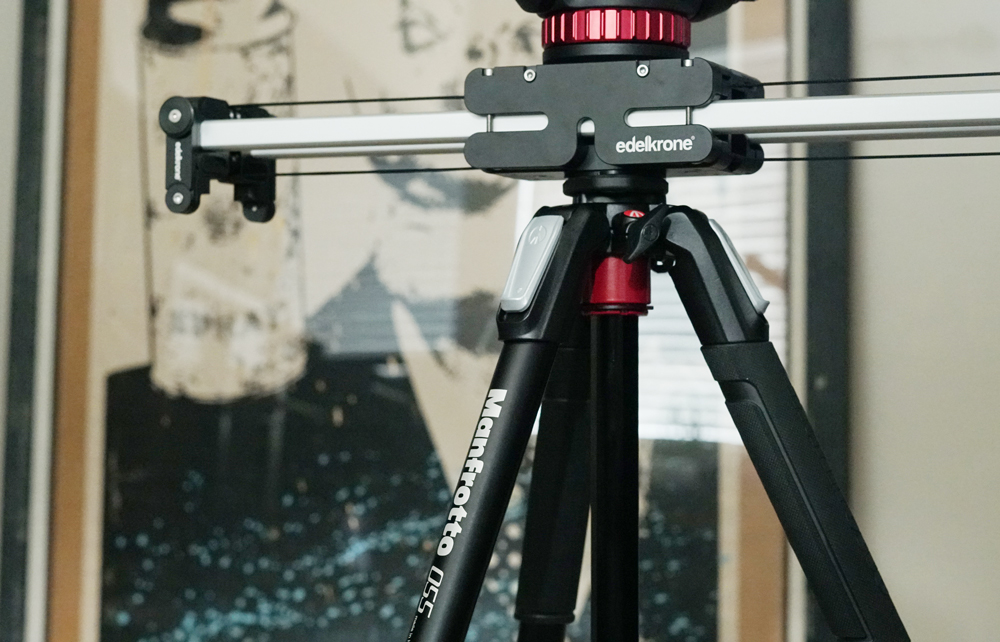 Shortly after buying my new Edelkrone slider, I came to the harsh realization that my current tripod wasn't going to do the trick. The fluid head's base rests in a bowl and the slider would not be able to attach to the legs securely without a custom built solution. So began the search for a new tripod that would fit my needs and pair nicely with my fancy new slider.
After doing some research online, I found that the Manfrotto 055 Aluminium 3 Section Tripod fulfilled all my desires and then some, coming in at a price under what I expected to spend for a solution.
About the tripod:
The tripod legs have a maximum height of 66.93 inches (170cm) with it's 3 leg segments and center column fully extended (55" with the center column down). They also spread to 4 leg angles allowing for an incredibly wide stance. *Tip: Remember to spread your tripod legs wider than the travel distance of the slider.*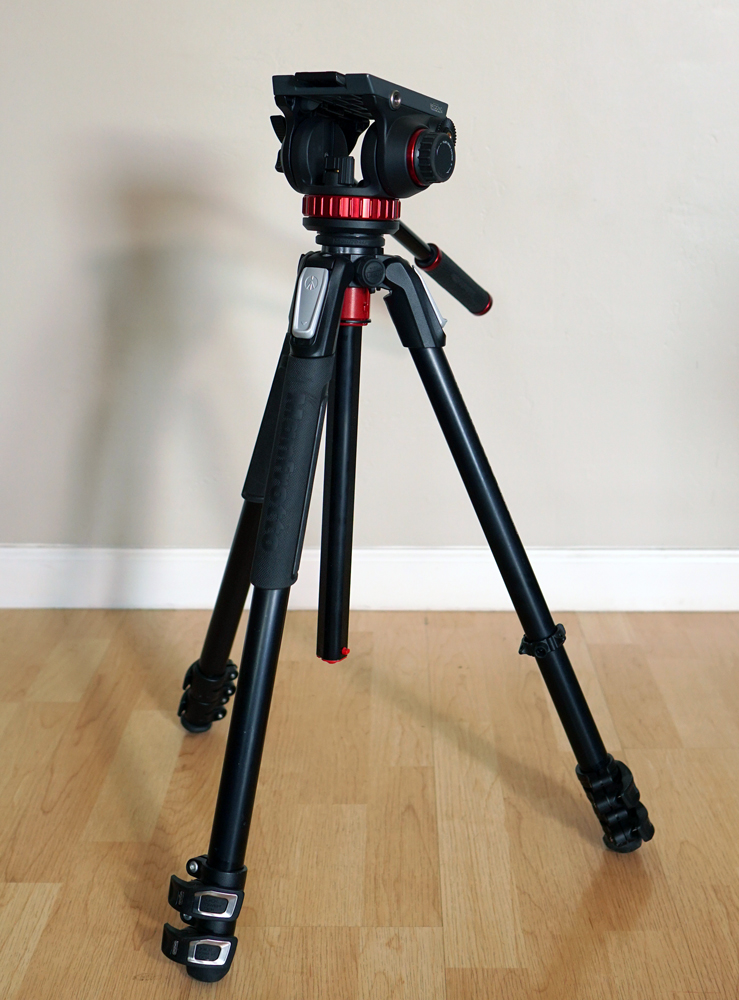 In addition to being able to raise and lower the center column, it's also possible to "eject" it, allowing it to swing down to a 90 degree angle, perpendicular to the legs. This opens up a whole new world of shot possibilities.
Other new features on this tripod include what Manfrotto is calling an Easy Link attachment, which is basically a ⅝" tap on the side of where the legs meet so you can attach any variety of accessories,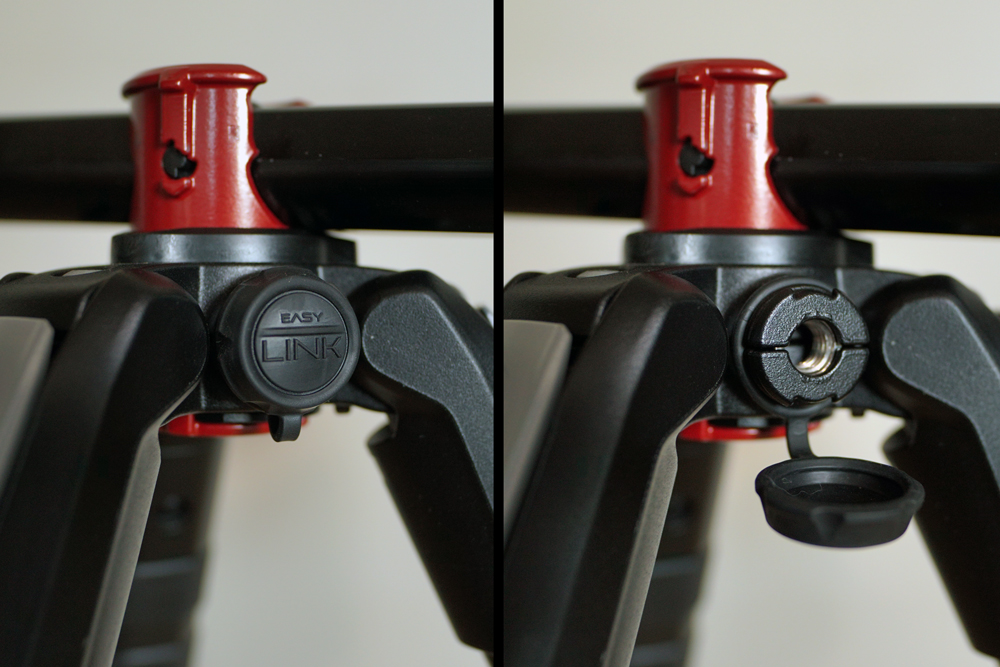 and new Quick Power Locks on the legs which allow you to unlock all the segments on each leg at once.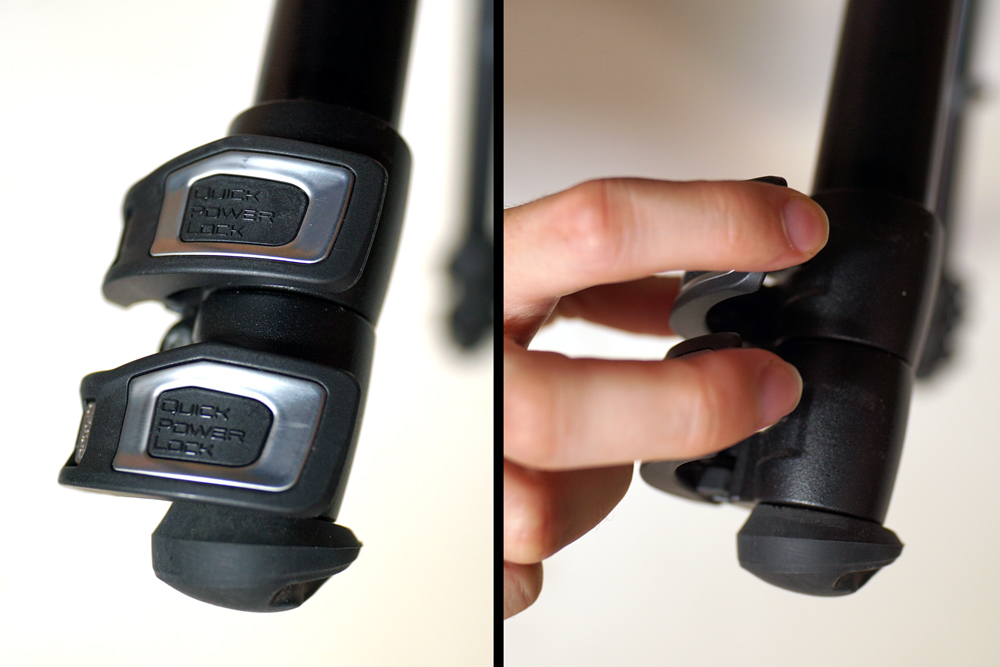 The tripod fluid head and legs come together/apart with just a few turns of a ⅜" connection; as is the same when pairing it with the Edelkrone slider. The MVH502AH video head's broad flat bottom creates a large and secure point of contact when mounted atop your slider.
Now if you're building hefty pro rigs, i.e. Alexa, Red, F55 with additional monitors, Teradek transmitters, v-mount batts, etc, then this tripod combo might not be for you. Because although the Edelkrone slider has a weight capacity of 26lbs, the legs top off at 19.8lbs. You add the weight of the slider, in my case the Plus Pro L which comes in at 4.71lbs, to the weight of the tripod head, a substantial 3.5lbs, and you're left with an available 11.59lbs of weight capacity. Which is perfect for me, as an owner/operator filming on either my Sony FS700 or my a6500. The larger FS700 with a Metabones adapter and Sigma 50-100mm Art lens tops off at around 7.5lbs, still leaving some healthy margin for when I want to throw an Atomos recorder on there for 4k recording.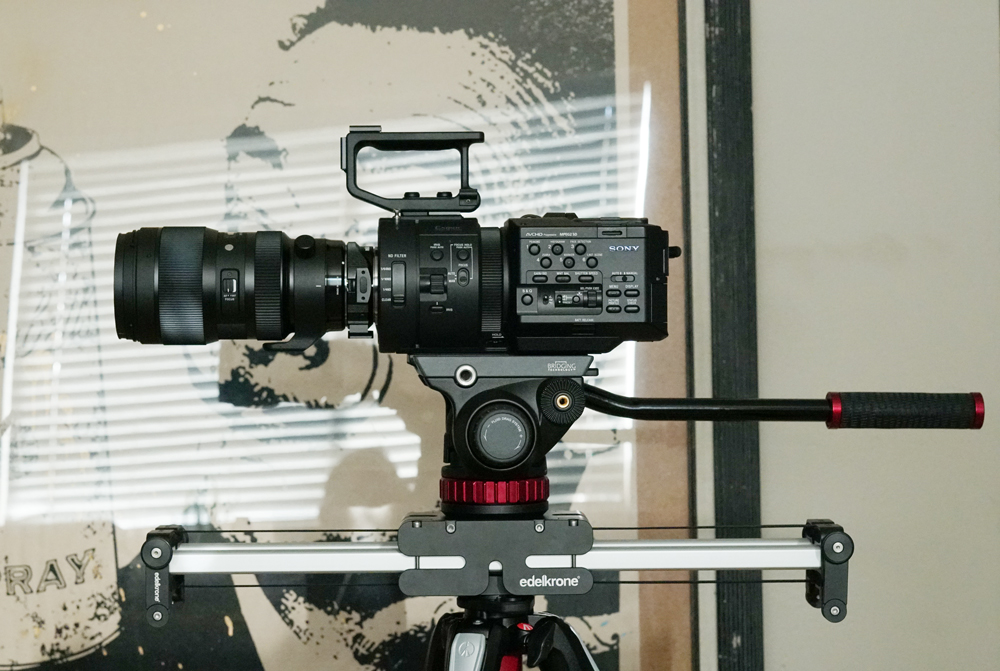 In conclusion, if you're looking for a more-than-reasonably priced tripod with excellent functionality to use with your Edelkrone slider, and your rig is under 12lbs, look no further than the Manfrotto 055 Aluminium 3 Section Tripod; also available in a carbon fiber version for those of you willing to spend a little extra to save some weight.
Pixel Thick is a Phoenix, AZ based video production company.